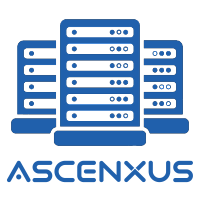 In today's digital age, only organizations that harness the power of technology can remain in competition of the businesses.
Ascenxus provide enterprise datacenter solutions that accelerates your digital transformation process with the strategic execution of your business strategy.
Our solutions help businesses improve business agility and performance to give them the digital edge over the competition.
Compute Hardware
• Rack Mount Servers
• Chassis and Blade Servers
• Unified Computing System
Operating Systems
• Windows Server
• Linux
Virtualization & Cloud
• VMware
• Hyper-V
• Microsoft Azure & Office 365
• Amazon Web Services
Enterprise Applications
• Web / App / Database
• Messaging & Communications
• File Collaboration