Storage and Data Protection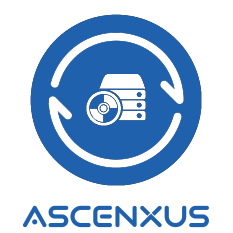 Data is the heart of information technology that drives the businesses — and it grows at rapid and unpredictable rates.
Ascenxus provide storage and data protection solutions to keep your data safe, accessible, and optimized all the time in your always-on environment.
Our solutions enable flexible and rapid response to your data evolution, and keep your data online and secure with guaranteed resiliency to eliminate disruptions to your business.
Traditional Storage
• Storage Area Network (SAN)
• Network-Attached Storage (NAS)
• All-Flash Storage
Software Defined Storage
• Storage Virtualization
• Hyperconverged Infrastructure
Cloud Storage
• Azure Storage
• Microsoft OneDrive
• AWS Cloud Storage Services
Data Protection
• Backup and Data Retention
• Disaster Recovery
• Business Continuity